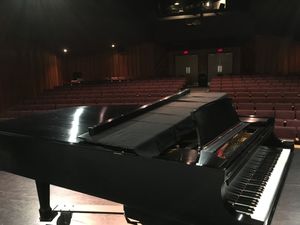 Multi-Platinum and Award Winning Songwriter
"Songs are like little bridges. Between lyric and melody, rhythm and rhyme, artist and composition. Most importantly...between people." -Michael Hunter Ochs
Key Releases
"In Her Eyes" - Josh Groban, #1 Album, 4X Platinum (Warner Records) 
"On My Knees" - Jaci Velasquez, 14 weeks #1, 2X Platinum (Word Records) 
"Te Quiero" - Helene Fischer, #1 Album, 12X Platinum (Universal Music) 
"A New Year" - Michael Hunter Ochs and Friends, 10 Million Views (92nd Street Y Commission) 
Songs also recorded by: Cheat Codes, Nico Santos, Milow, Michael Patrick Kelly, Marius Bear, Malou, Natalie Grant, Nicole C. Mullen, Cece Winans, Madeline Juno, Stefanie Heinzmann, Roger Cicero, Teitur, Martin Gallop, Jonah, Nicole Cross, Djamila...and more.
TV
Songland, True Blood, The Simpsons, X-Factor, The Bachelor (Germany), I Married A Princess (Theme), New Adventures Of Old Christine, Guiding Light, As The World Turns, Dawson's Creek, and more.
Film
Downsizing, The Terminal, Misfits, Sisterhood Of The Traveling Pants, The Waitress, Aquamarine, My Super Ex-Girlfriend, and more.
Passion Project
Michael is currently touring and about to release the debut album of The Pursuit Of Harmony - his project with award winning Palestinian peace activist and poet, Alaa Alshaham. 
Composer In Residence
East End Temple (New York, NY)
Congregation Micah (Nashville, TN)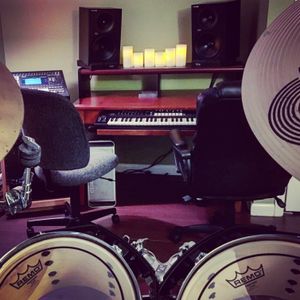 Song Commissions
In addition to his success in contemporary popular music, Ochs is universally recognized as a leading composer of Jewish and Interfaith worship music. On any given Friday evening his music can be heard in synagogues around the world. 
A Song Commission for your congregation will become much more than an opportunity to enhance your Shabbat, High Holy Days or special occasions.  It is a chance for your community to contribute to the very essence of modern Jewish worship music. As your synagogue creates new Jewish music with Michael, you will also ensure communities around the world continue to be inspired as they experience a new "Jewish Song Book" for decades to come - and your Synagogue's name will be part of the legacy.
For more information please fill out the contact form below.
"He wrote words that ignited smiles, delight and meaning.
He set it to music that lifted our souls...the result was a song sung by millions."  
-Rabbi Peter J. Rubinstein,  Director of Jewish Community and Bronfman Center for Jewish Life, 92nd Street Y
("A New Year" - Over 10 Million Views on Facebook)
"Working with Michael on his setting of the Priestly Benediction was a dream. He asked the perfect questions and worked hard to understand why this particular text was so meaningful to me - and captured it so beautifully in song! Michael's enthusiasm for his work is outdone only by his ability to craft perfect moments of prayer through song - he is truly one of the most important voices in Jewish music of our time. Thank you, Michael, for leaving an indelible mark on me as a Cantor and, more importantly, the world of 21st century Jewish music!"
-Cantor Tracy Fishbein, The Temple (Nashville, TN)
"Michael is a soulful, prayerful, insightful songwriter, composer and artist.  He aims to get to the truth of the lyric and the heart of the idea...through study, deep conversations and genuine passion. Collaborating with Michael is an experience I'll never forget, and one that I want to repeat again and again."
-Cantor Yonah Kliger, Temple Judea (Los Angeles)
 "Working with Michael as been revolutionary for our congregation.   He has helped us to find our unique voice, creating a signature sound that expresses who we are as a synagogue community and who we are as Jews.   The tremendous power of joining together to sing music composed with the heart and soul of our community at the center is so palpably felt yet difficult to express in words. Each song was introduced individually at a special Shabbat service and each of those services was followed by a talk back at which Michael presented a power-point presentation, walking the congregation through the steps of the creative composition process.  These talkbacks were an incredible programatic highlight, always very well attended and always extremely fun, engaging and entertaining."
-Cantor Shira Ginsburg, East End Temple (New York)
"His setting of Y'varechecha perfectly spoke to my musical soul. I could not be happier with the composition."
-Dr. Alan Mason, Director of Music, Temple Israel of Greater Miami
"Michael's prayerful neshama (soul) is evident in every note that pours out of him."
-Cantor Tracy Fishbein, The Temple (Nashville, TN)
"Our congregation has fallen in love. I am a BIG fan and look forward to many more commissions."
-Cantor Rebecca Garfein, Rodeph Sholom (New York, NY)
"Michael is that unique combination of creative modernity and love of tradition. His music draws people together, no matter their background or perspective, faith or ideology. His personal approach is revisioning our liturgy in an energizing and uplifting way that is accessible to all."  -Rabbi Kenneth Kanter, Director of Rabbinical School, Hebrew Union College
Selected Song Commission Listing
"Lecha Dodi" commissioned by Cantor Rebecca Garfein and Congregation Rodeph Sholom in honor of Rabbi Robert N. Levine's 25th Anniversary (New York)
"Modim Anachnu Lach" commissioned in loving memory of Rebecca "Beck" Anne Kornman Raskin by Congregation Ohabai Sholom (Nashville)
"Yivarechecha" commissioned by Temple Israel of Greater Miami in honor of Dr. Alan Mason's 25 Years as Music Director (Miami)
"A New Year" commissioned by The 92nd Street Y in honor of The Global Blessing (New York)
"L'dor Va Dor" commissioned by the Weg Family and Cantor Yonah Kliger in memory of Robert Weg (Temple Judea, Los Angeles)
"The Kabbalat Shabbat Medley," "Hashkiveinu," "A Mourner's Song," "Adon Olam," "Mi Chamocha," "Lecha Dodi," "Shehechyanu," "V'al Kulam"
commissioned by Cantor Shira Ginsburg and East End Temple (New York)
"A Song For Healing (Refuah Shlema)" commissioned by Cantor Alisa Pomeranz-Boro (Congregation Beth El, Voorhees NJ)
"The Priestly Benediction" in honor of Cantor Tracy Fishbein and her 10 years of devoted service (The Temple, Nashville TN)
"Shehechyanu" in honor of the installation of Cantor Yonah Kliger (Peninsula Temple Sholom, San Francisco)
"V'asu Li Mikdash" to celebrate the 175th Anniversary of Barnert Temple (Franklin Lakes, NJ)